How Does Your Pain Reveal Itself?
Stress? Physical Pain? Anxiety? Grief? Confusion? Dis-ease? Imbalances? No Money? It's time to HEAL NATURALLY. My holistic approach to Spiritual Energy Healing includes Reiki, Sound, medicinal aromatherapy, intuitive guidance, crystals, and more.
---
"I literally feel like I am walking from fog to clearing – I look back at my self knowing and judgment over the last 3 years and it was so befuddled. Now I feel I see my true self for the first time in a long time. It feels really good." – E.M.
FEEL UPLIFTED
You DESERVE more. Finally, allow yourself to receive deep healing at the SOUL level. When you receive healing energy, you allow the natural process to integrate. Your body and soul WANT to heal . . . just receive it. Feel Reiki healing energy, vibrational sound energy, crystal energy, and aromatherapy as well as healing wisdom from your spiritual guides.
"The sad, depressed wet blanket that has covered my life the past couple of years has been lifted and much needed fresh air has returned." G.B., Portland, OR May 2019
FEEL WHOLE
Feel BALANCED, WHOLE, IN-TUNE with your healing path. Vibrational healing supports your energy and helps promote faster results – a return to wholeness and well being. Feel your chakras come into fullness and alignment. Erase and undo unseen energies that no longer serve you. Shine your inner light.
BECOME TRANSFORMED
Healing transforms the body, mind, and soul toward wholeness. Your healing could bring you physical relief of severe and troubling symptoms. You could clear the way to become more than you thought possible, releasing trauma and fear in order to access spiritual healing wisdom . . .
WHAT WOULD IT BE LIKE FOR YOU TO HEAL?
FREEDOM, CONFIDENCE, EASE, PAIN-FREE, IN THE FLOW OF ABUNDANCE AND MONEY, RELATIONSHIP HARMONY, HAPPINESS, RELIEF
YOUR HOLISTIC HEALING IS DIVINELY GUIDED AND UNIQUELY INTEGRATED WITH YOUR ENERGY
Let Energy from Source flow through you like a peaceful river, let Spirit be your guide, and let the Goodness of Life heal your body, mind and soul.
Heal ~ Soul Vibrance
Awaken Your Spirituality
You Are a Whole Being, Divinely Loved and Empowered With Innate Wisdom.
Have You Tapped Into This Energy?
What You'll Receive
Receive 60-90 minutes in each healing session customized to your needs, drawing from many healing gifts to create a combination of my many modalities, guided by Spirit:
Reiki and shamanic healing
Solfeggio tuning frequencies
Intuitive counseling
Crystal healing
Essential oil therapy
Polychromatic light therapy
Psychic messages, channeling guides and ancestors
Akashic and Karmic clearing,
Crystalline structure and DNA repair
Soul retrieval
Sound and cellular healing
Chakra and system balance
Embodiment techniques
Guided meditation and more!
There is no additional charge for any add-ons (including lights, oils, etc.) Everything is customized and included as needed for your session.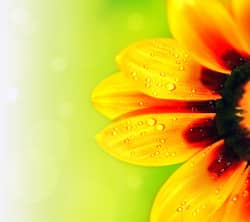 Heal
SOUL VIBRANCE $297
One session, 1-1 1/2 hours, in-person or remote
SPECIAL 90-Day TRANSFORMATION PACKAGE $1500
Your Customized Transformation Healing Program Includes:
– Short Powerful Sessions
– Deep Dives
Multiple sessions customized to your needs, in-person, remote, phone check-ins, support
Special discounted rates apply for my students.
---
I have witnessed immediate results in my clients . . . results that continue to be felt and grow over time.
Request an Appointment or Consultation
Contact Rosemary to schedule your Healing Appointment or Consultation