NATURE'S PHARMACY
Health Benefits of Using Essential Oils for Pets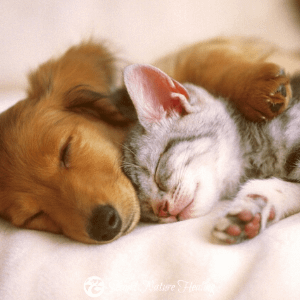 Far beyond the reach of drugs and conventional medicine, the benefits of using essential oils may surprise and delight you. Essential oils, the "life blood" of plants found in the flowers, leaves, stems, roots and bark, have almost magical properties, but the science is very real.
For the plants, these essential components help the plants to survive harsh conditions, seal wounds from insect invasion, ward off parasites and attract beneficial insects for pollination.
What do you think these special ingredients, extracted through gentle distillation, might do for us and for our pets?
Here are a few of my favorite essential oils to use with animals. You can also call me to find out which oils may be best for your pet and to order. It's easy!
*Note – many essential oils used for humans are easily used with animals. Extra care must be taken on quality, which is why I only use Young Living essential oils. Learn more about other essential oils here.
MY FAVORITE ESSENTIAL OILS FOR PETS
LAVENDER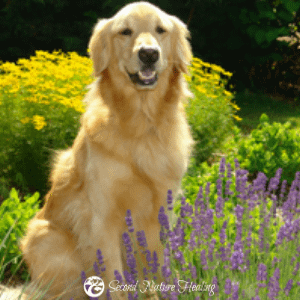 Lavender is the most versatile oil and the one I like to use first for almost any situation.
Lavender is sometimes referred to as the Universal Oil because of its effectiveness and gentle quality. Use lavender on your hands, then rub into your pet's fur as a natural insect repellent.
You can also drop lavender oil neat (without dilution) directly onto bites, burns, scratches and skin irritations to help soothe and restore the area.
Lavender is also great to use for calming an anxious animal. Try it for car rides and thunderstorms or if your dog has separation anxiety. Lavender's powerful properties help to relax and soothe, as well as help to promote healing. Discover Lavender in the Premier Starter Kit.

VALOR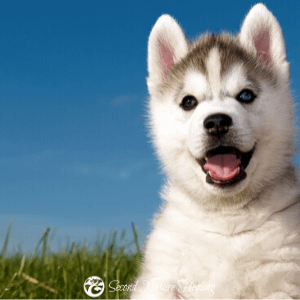 Valor is a blend of essential oils, including spruce, frankincense, Balsam fir, and blue tansy in an almond oil base.
The ingredients, combination and proportions are perfect and earn the name "chiropractor in a bottle."
Valor may be used through inhalation or direct application. If your dog is lacking in confidence, valor can help dissipate anxiety and allow your pet to feel more grounded. When valor is applied directly, allow it to become absorbed (especially if there is soreness) or work it in gently through massage and petting.

Valor is also a facilitator for using other oils. Apply Valor first, allow it to become absorbed for a few minutes, then apply the next oil of your choice for the desired benefits. Valor is one of the oils used in Raindrop technique and may be added to your initial order of the Premier Starter Kit
FRANKINCENSE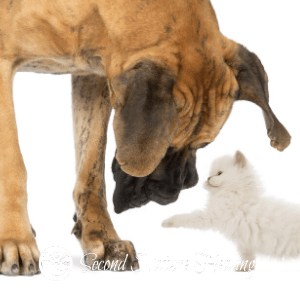 Frankincense is often referred to as the "King of all Oils" .
In ancient times, people thought that frankincense healed everything. The properties of Frankincense are well received by animals to help healing on many levels.
I like to use frankincense to stimulate blood flow and increase oxygen to all body tissues, especially in the case of injury or trauma.
Frankincense can be applied directly (for dogs) or softened with lavender. If given orally, either mix first with vegetable oil or coconut oil, or do an oil "chaser" to help dilute the strong taste.

Try Frankincense for every challenge to support health and well being. Frankincense may also offer spiritual healing and grounding for stress-related trauma. Frankincense is also included in the Premier Starter Kit.
RAINDROP® OILS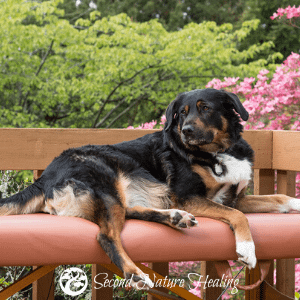 You don't have to ask Gracie twice if she'd like some special treatment.
Here at my healing center, Raindrop® Therapy for animals is a favorite. Specific oils are applied along the spine, dropped through the auric field, and thoroughly enjoyed to promote healing on all levels.
I also intuitively add or substitute oils depending on your pet's needs.
Raindrop® Therapy is appropriate for all animal species, with some adjustments for size, desired health benefits, species, and current health. If you would like to learn Raindrop Technique for your animals, please contact me for a consultation or to join our next class.
Add Reiki and Animal Communication. Take time to meditate with your pet to add extra benefits to the experience for everyone!
Learn to use Raindrop® technique for all situations:
For Trauma when Emotional Healing is needed.
For Relaxation, especially when recovering from injuries, surgeries and stress
For Cancer, as an adjunct to Reiki, acupuncture, natural diet and other holistic therapies
For Empowerment, especially for issues around abandonment or abuse
Schedule a Raindrop® Session
Animal Healing
Get help and learn about Natural Pet Health Alternatives.