Welcome to a magical sound healing portal. Our foundation set, a completely customized Sound Therapy Kit, Beyond Raven Tree Magic and Miracles includes tuning forks, sacred geometry, crystals, essential oils, and training access higher vibrations for healing.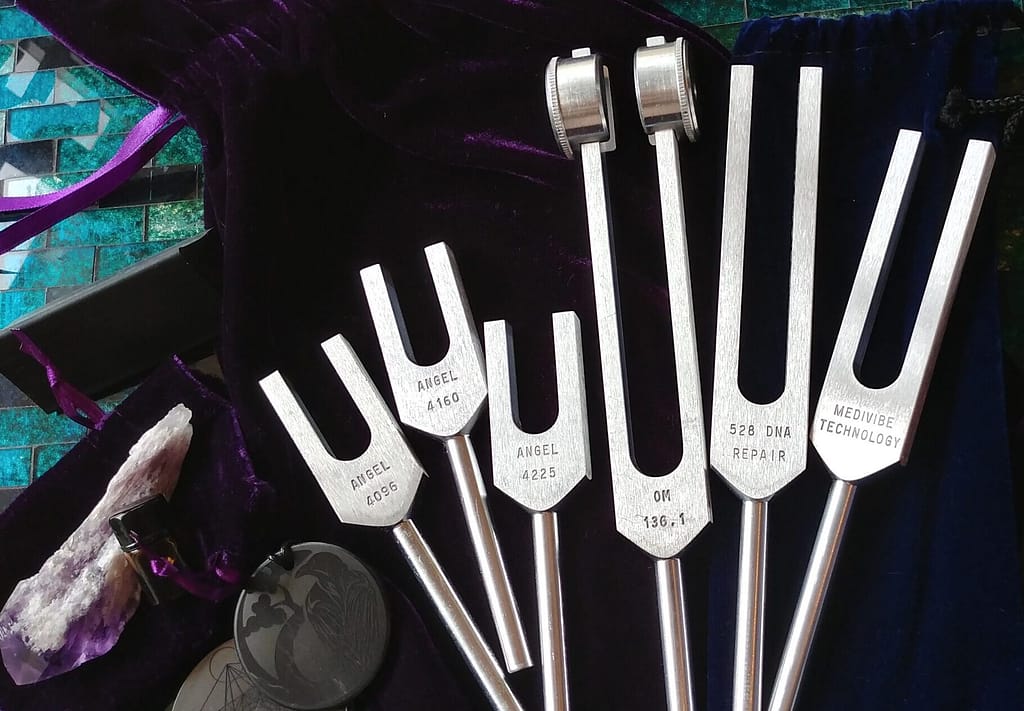 Beyond Raven Tree
Magic and Miracles
Customized Integrative Sound Therapy Kit $333
(plus shipping and handling)
CLICK BUY NOW. YOU'LL GET ACCESS TO THE TRAINING GUIDE IN MY ONLINE COURSE PLATFORM.
FREE TRAINING WITH PURCHASE
What People Are Saying
"I received the tuning forks and so many goodies! I can't wait to work with them some more. 🙂 Hearts are my favorite and the chakra hearts are lovely. The bags are exquisite also. Possibly the nicest shipment I have received in awhile. Thank you Thank you Thank you" Linda C., Oxnard, California
The Story of Beyond Raven Tree
Beyond Raven Tree is a new collaboration between two friends who each have a passion for healing and helping people feel empowered to heal themselves. Lori Lane' of Raven's Call Sedona, in Sedona, Arizona, and Rosemary Levesque of Second Nature Healing® in Portland, Oregon have more than 40 years of combined healing and teaching experience in multiple modalities.
They are Licensed Spiritual Healers, Certified Vibrational Sound Master Teachers, Reiki Masters, shamanic practitioners, and psychic intuitives. Where Lori focuses much of her attention on body work as a Licensed Massage Therapist trained in an impressive suite of modalities, Rosemary turns her attention to intuitive energy healing, Medicinal Aromatherapy, Ancestral healing and teaching. Together they bring you greater insight and a holistic approach to personal, empowered healing BEYOND the scope that's currently offered through other programs.
Beyond Raven Tree is Born
Several years ago, after working with sound therapy tools in healing sessions with clients, Rosemary explored the myriad of other tuning forks available. She ordered a variety of tuning forks, but there was a severe lack of knowledge and training provided with these sets. Rosemary says, "As a teacher, I always felt the importance of providing some guidance on technique and protocols." With two customized forks she ordered, she felt at a loss with how to use them, and more importantly, what their purpose was. So, she sold the set to one of her Reiki students who expressed an interest.
"That's when things started really opening up," Rosemary adds. "When those tuning forks left the house I received a download of information about their frequencies and how to use them. They became The Wounded Healer protocol and training I now offer online and as a separate tuning fork set."
"We're not just selling tuning forks. Anyone can do that," says Rosemary. "We believe that all we need for healing comes from nature and the Spirit within All That Is. The integrative tools we offer – sound, crystals, and plant essences – are of the highest quality, chosen specifically for their vibrational value in the kit.'
"What makes it all work together is the training we offer with these tools, meshed together with sacred geometry, Angelic wisdom, and personal support. In addition, these tools were not just thought about and selected; they were inspired directly from Source, integrating with our meditations, dreams, and coincidences. It's hard to ignore, for example, waking up to Metatron's sacred geometry as an energy blanket while holding a perfect amethyst crystal which lights up my palm (in my mind's eye)."
Lori adds, "I've seen so many Miracle healings through the use of tuning forks that I want to share all my insight and wisdom with the whole world. Everything is frequency, and so when you raise your vibration, you shift consciousness to higher state of being which brings healing to the mind, body and soul. For example, Rosemary and I (and a few strong friends) built a tipi in my back yard a few years ago. The first thing you see when you enter this sacred space is Metatron's sacred geometry.'
"Archangel Metatron has been a spiritual guide for me for a long time. What's amazing about my journey is that I was originally called to Sedona because of Bell Rock and the Ravens. Both symbols play a role in our logo and can be worn with our shungite medallion."
Beyond Raven Tree Portal
Beyond Raven Tree represents a portal to another dimension – the 5th dimension – and a way through the density of our perceived 3rd dimensional reality, to insight and spiritual guidance.
We've both been inspired by these quotes from The Book of Enoch by J.J. Hurtak.
There's no journey to the portal of Beyond Raven Tree. The portal always exists and is within your grasp. Your journey truly begins when you intentionally use the tools in the Magic and Miracles Integrative Sound Therapy Kit to see beyond the veil of illusion. In fact, the Beyond Raven Tree sacred geometry can be worn as a reminder that this portal is always accessible.
In addition, there's no destination. There's only the journey of the soul, tapping into the wisdom of the Ancients, utilizing sacred tools, developing your practice, and healing yourself to wear the "New Garment of Light".
You're invited to explore Beyond Raven Tree and discover new ways to play with sound, crystals, essences, and sacred geometry. When you play, you invite Magic and Miracles to appear!
About Rosemary and Lori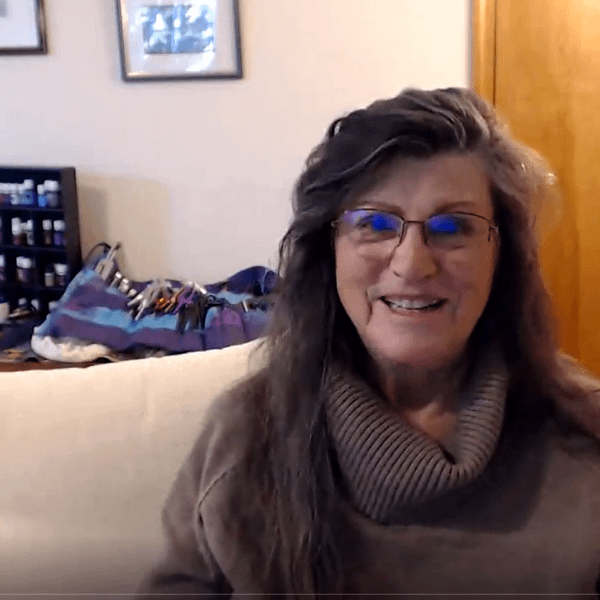 Rosemary Levesque
Teaches online from her healing center in Portland, OR
Second Nature Healing®
Owner and founder of Second Nature Healing, Rosemary Levesque brings to life Ancient Wisdom for the modern world. She is a Shamanic Reiki Master Teacher, Certified Medicinal Aromatherapist, and Licensed Spiritual Healer trained in Vibrational and Spiritual Energy Healing designed to help you access your innate power to heal – physically, emotionally, and spiritually. Heal your Soul and create a new, vibrant version of yourself.
As a natural teacher, mentor, and psychic intuitive, Rosemary helps to awaken the healer within you to incorporate healing wisdom for stress release and personal growth into your life. Receive blessings and healing from your own inner wisdom through Rosemary Levesque's teaching, sessions, online courses, and coaching. She offers integrative natural healing alternatives for personal detoxification and optimal healing. . . for animals and their humans. She helps set the standard for Spiritual Growth for Lightworkers and offers in-person and online courses for Lightworkers on their journey.
Rosemary Levesque was born in Hawaii and feels like she brought the energy of the islands into her work from the moment she was born. Trained as a Biology teacher, Rosemary taught in public and private schools around the world until she paused to raise her family in Portland, OR.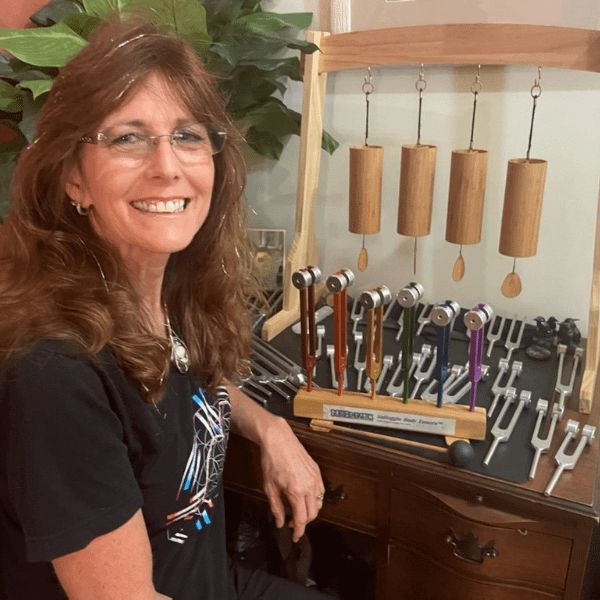 Lori Lane'
At her healing center, Raven's Call Sedona
Lori Lané LMT has been a Healing Facilitator since 2010. She's a Certified Vibrational Sound Master Teacher and an Access Conscious Bars Practitioner, Licensed Spiritual Healer, and Reiki Master. In her practice she adds Deep Tissue, Sports Massage, Hot Stones and Spa Treatments. Lori's results-oriented work is greatly respected among Sedona's prominent resorts, where she exceeds the expectations of their international clientele. Her private practice gives her the opportunity to teach her craft to self-­healing seekers.
Previously, Lori spent 25 years working as a Sales and Marketing professional. She has a deep love for animals, which compels her to raise money through Chair Massages for various animal organizations to whom she donates all such proceeds back to those foundations. Her sacred space, Raven's Call Healing Center, holds up to 15 seats, is the ideal location for small workshop, and is available for booking Spiritual Events. To contact Lori, call 928-202-1179 or visit www.RavensCallSedona.com.
Sound Therapy with Tuning Forks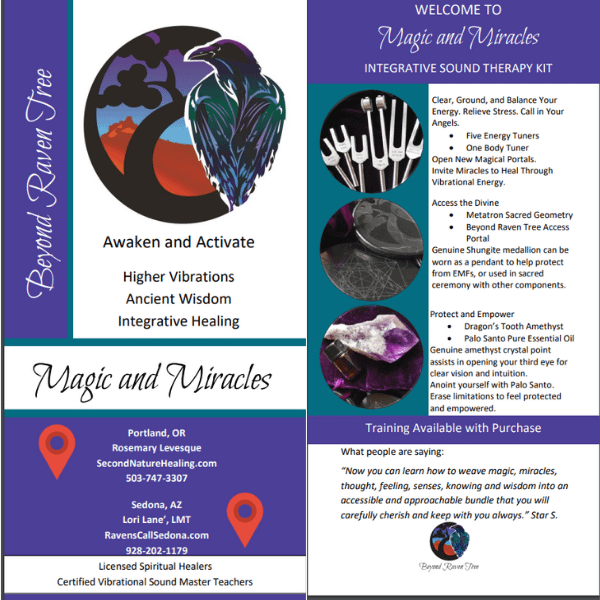 Magic and Miracles Set
See What's Inside
Tuning Forks – Sound Therapy for the Soul